On Tuesday 30th August Oaks Hospital hosted the official opening of its brand new SACT (Systemic Anti-Cancer Therapy) unit, which offers oncology services to patients for a range of specialty areas including skin, gynaecology, urology and breast cancers in the local area.
The new unit includes four treatment bays for patients that require oncology treatment, such as chemotherapy or surgery, as part of their cancer care journey. The unit provides a calming environment to receive treatment, with french doors in most bays opening into a courtyard area, which includes a water feature, and soothing mural. The artwork was chose in collaboration with Breast Friends, a local support network founded by two patients who underwent cancer treatment at Oaks Hospital. The Breast Friends support women with a breast cancer diagnosis and have been invaluable to the Oaks team as they developed the new unit.
Attending the launch were invited special guests Breast Friends founders as well as representatives from local businesses and the local community. Also in attendance was representatives from the Ramsay Executive Board as well as founding consultants and staff members from Oaks Hospital. The event saw a 'cutting of the ribbon' to unveil the new unit.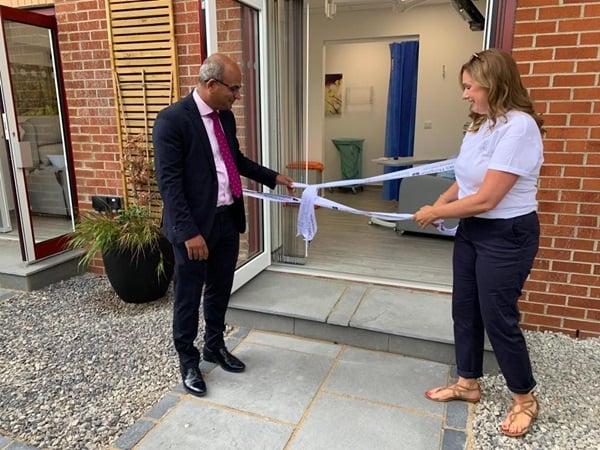 Oaks Hospital offers cancer support every step of the way and aftercare beyond treatment, helping patients live their life with our survivorship programme in partnership with local charities. Working in partnership with the Helen Rollason Cancer Charity who provide complimentary services to support patients and their family before, during and after their treatment. The hospital also offers links to a variety of local charities and support groups including Breast Friends, Macmillan, Brafternoon, CHAPS, and The Walnut Group.
Nick Ratcliffe, Hospital Director at Oaks Hospital said: "We are very excited to open the doors of our new SACT unit to expand on the high quality oncology services we provide to the local community. Our modern and discreet facility offers patients with access to treatment provided by top class consultants and an experienced team, all delivered in a safe, clean and high quality clinical environment."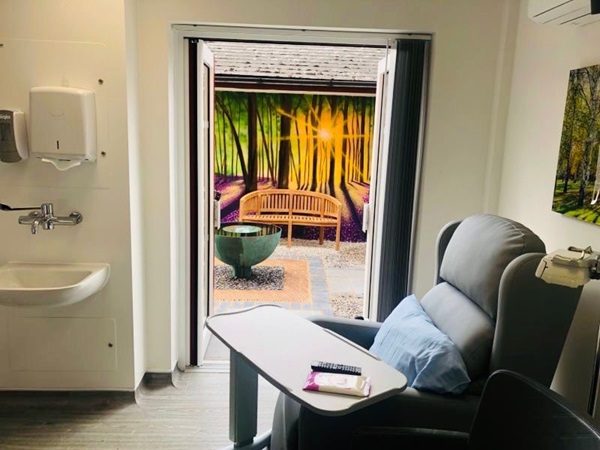 For more information on the cancer services Oaks Hospital provide click here.